4ms Company has been designing and building innovative
audio electronics for musicians since 1996.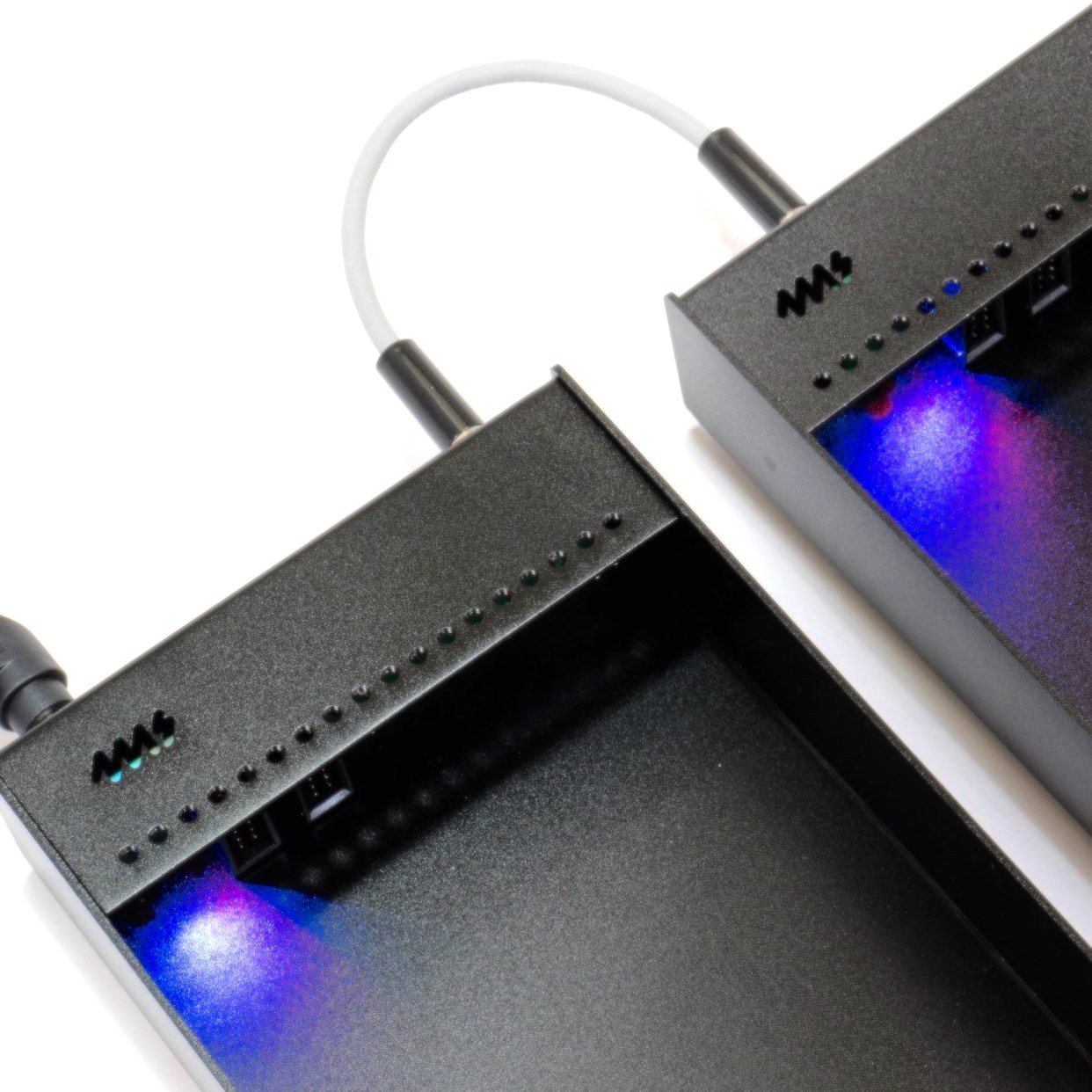 Pod Enclosures :

Pods are a perfect way to get started in Eurorack or add a couple more modules to your monster system. Made from 100% anodized aluminum, Pods are light, tough and perfect for on-the-go set ups.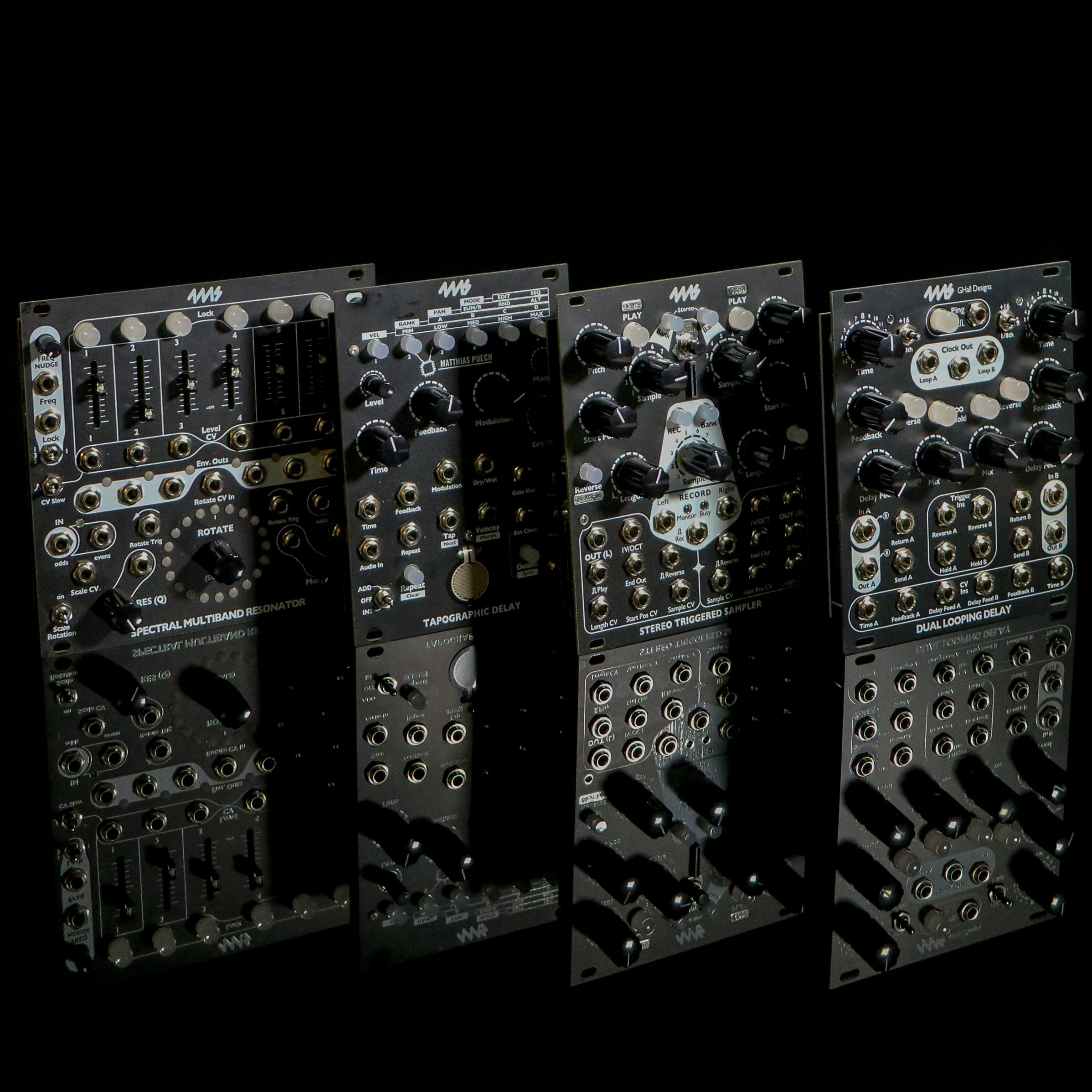 Dark Panels :

Want to customize your case? Tired of your worn out faceplates? We now offer black shade faceplates for all your favorite 4ms modules. Instructions on how to replace your panels can be found in the descriptions of each faceplate.