4ms Company has been designing and building innovative audio electronics for musicians since 1996.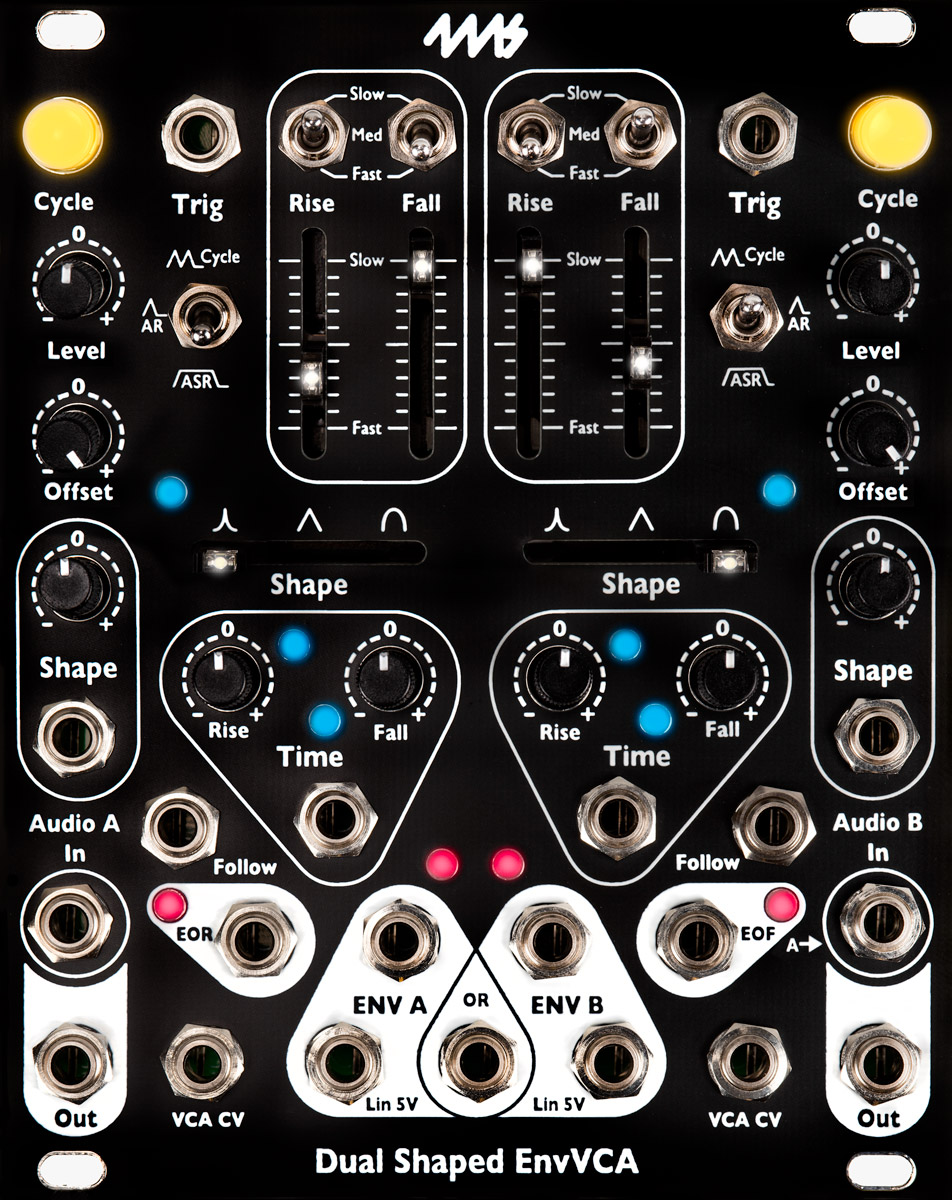 EnvVCA, MiniPEG, SCM+

Five new modules!
- EnvVCA: Analog envelope + slew limiter + VCA
- Dual EnvVCA: Dual/stereo EnvVCA
- Shaped Dual EnvVCA: Analog waveshaped stereo envelopes + VCA
- MiniPEG: Clock-synced envelope/LFO
- SCMplus: Clock multiplication, swing, shuffle.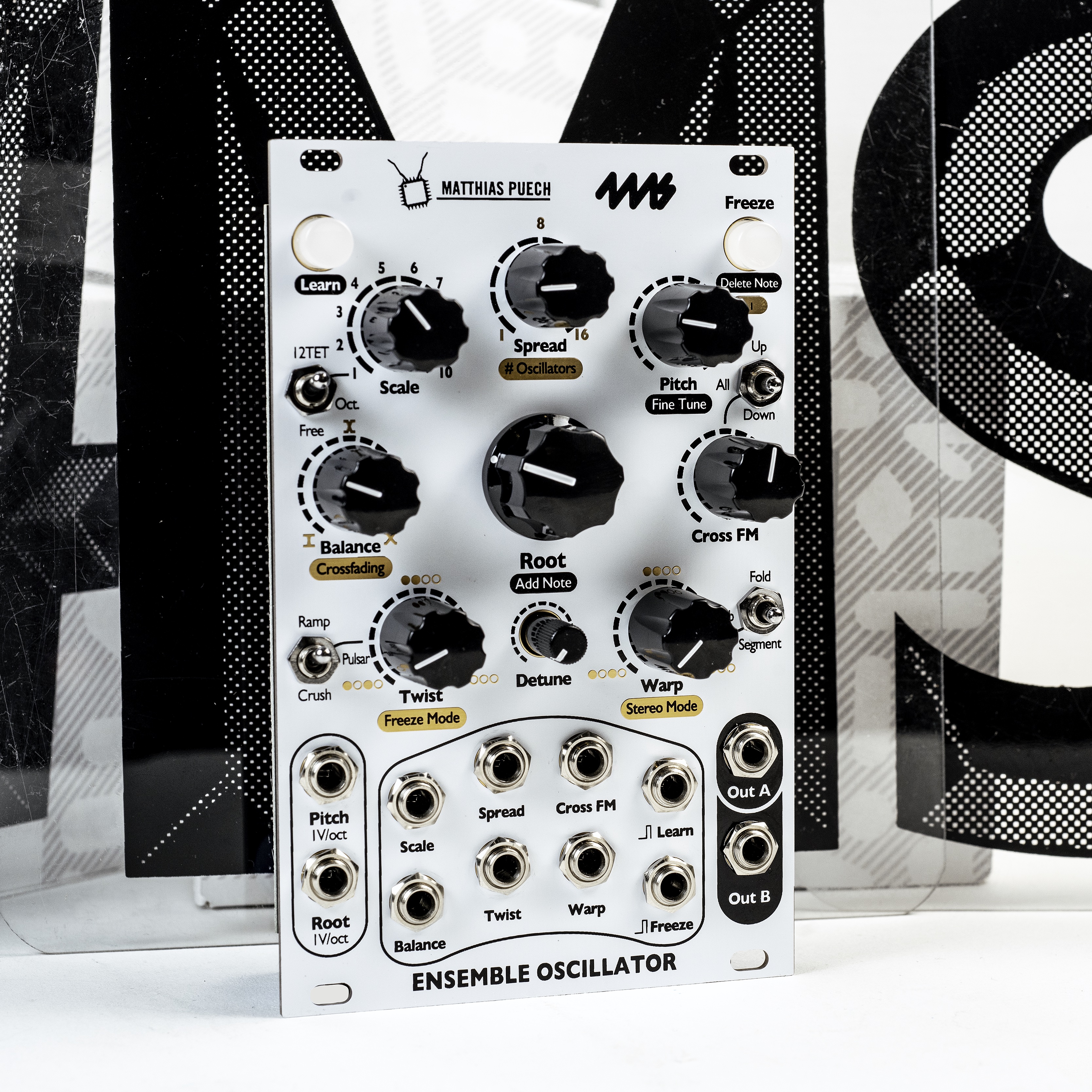 Ensemble Oscillator

The Ensemble Oscillator is a unified polyphonic voice of sixteen complex oscillators combining additive, FM, phase-distortion and wavefolding synthesis techniques in new unorthodox ways.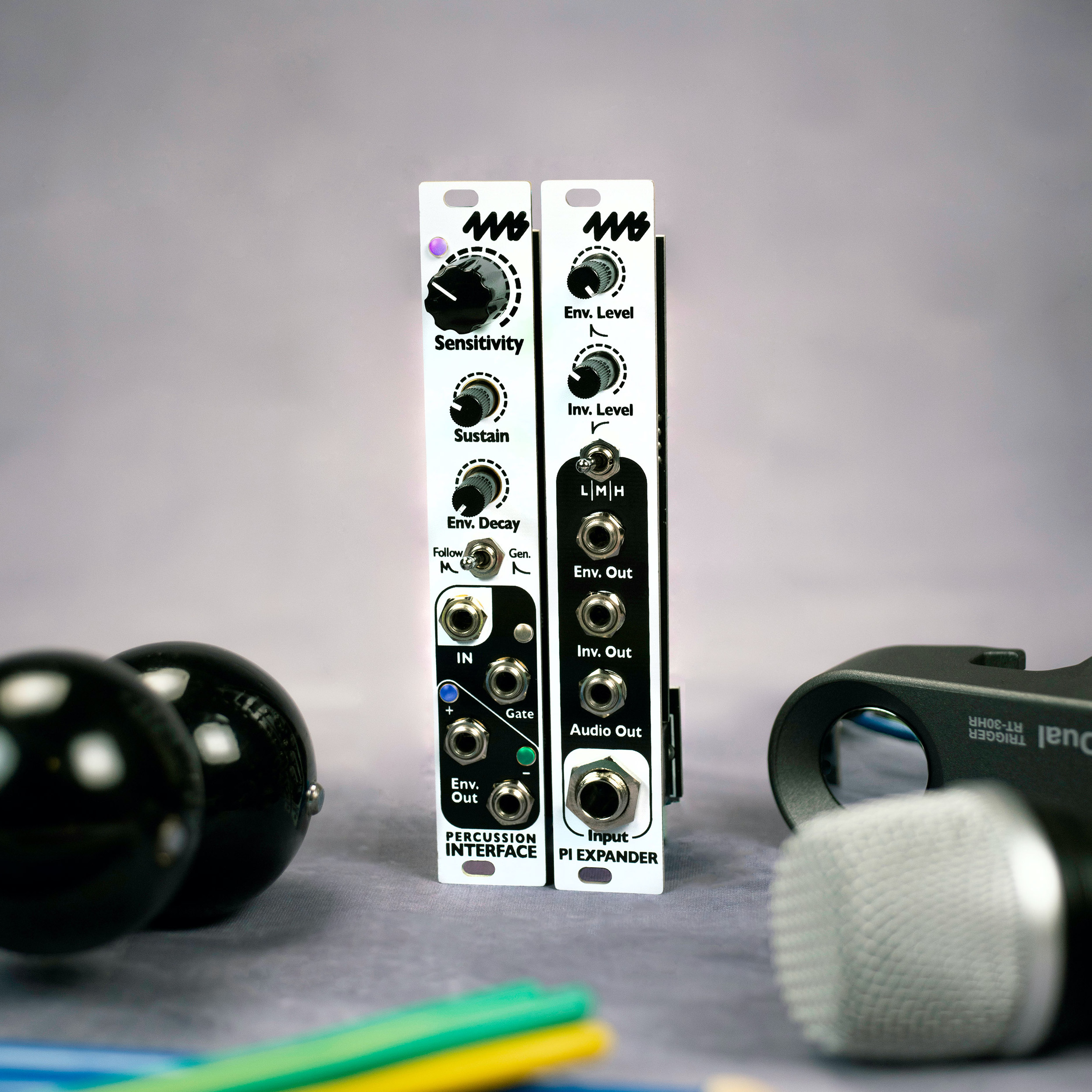 Percussion Interface

The Percussion Interface (PI) and PI Expander are a pair of Eurorack modules that generate gates and envelopes from acoustic drums, samplers, drum machines, and virtually any audio source. Converting microphone, instrument, line and modular signals into CV and clock/gate signals, the PI and PI Expander are suited for synchronizing sequencers or other modules to the rhythm of an audio track or live percussion.