4ms Company has been designing and building innovative
audio electronics for musicians since 1996.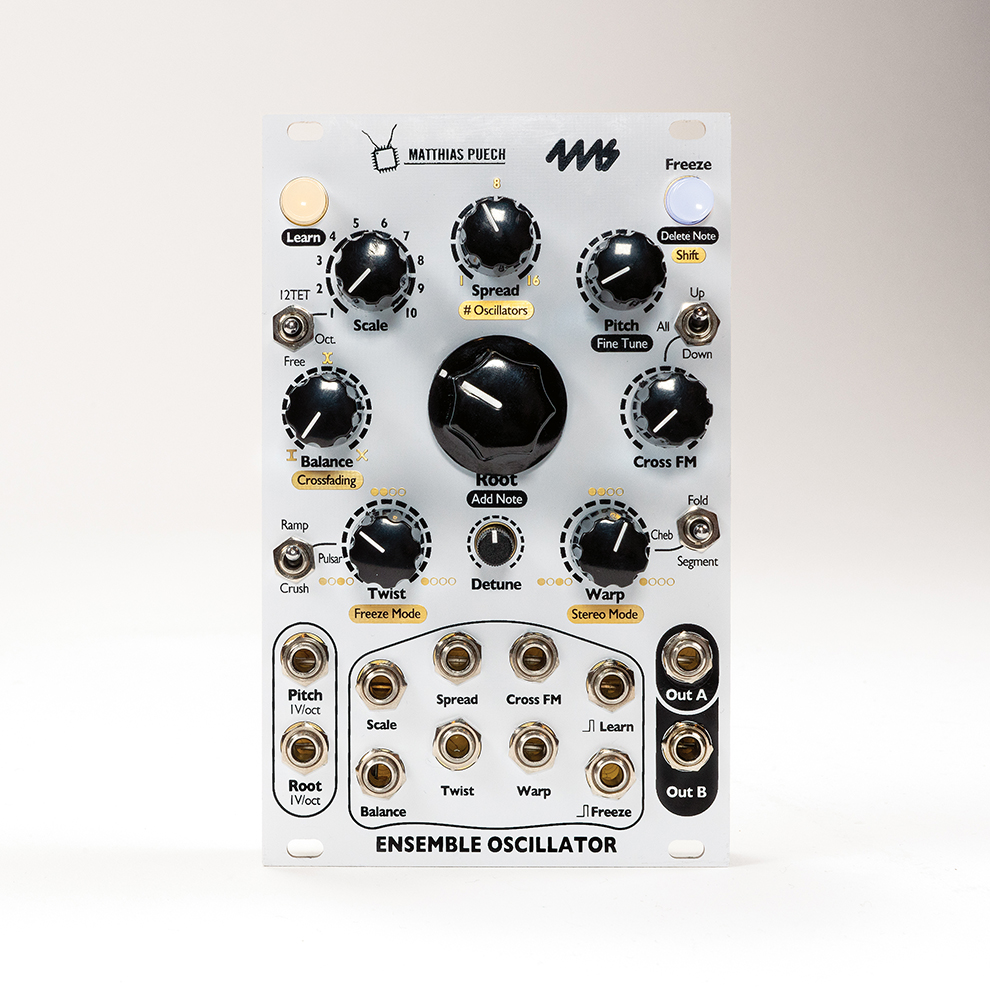 Ensemble Oscillator :

Available now! The Ensemble Oscillator is a unified polyphonic voice of sixteen complex oscillators combining additive, FM, phase-distortion and wavefolding synthesis techniques in new unorthodox ways.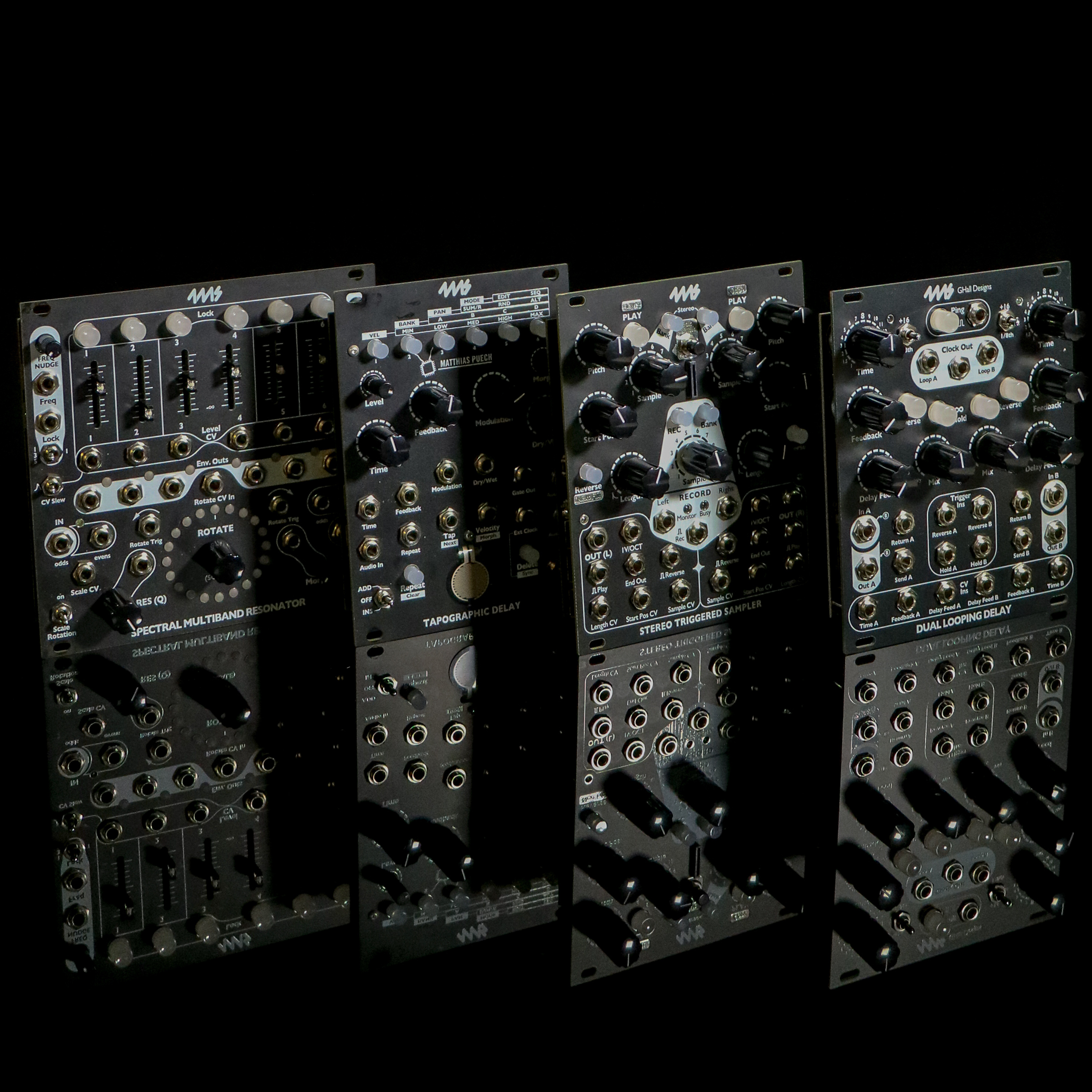 Dark Panels :

Want to customize your case? Tired of your worn out faceplates? We now offer black shade faceplates for all your favorite 4ms modules. Instructions on how to replace your panels can be found in the descriptions of each faceplate.